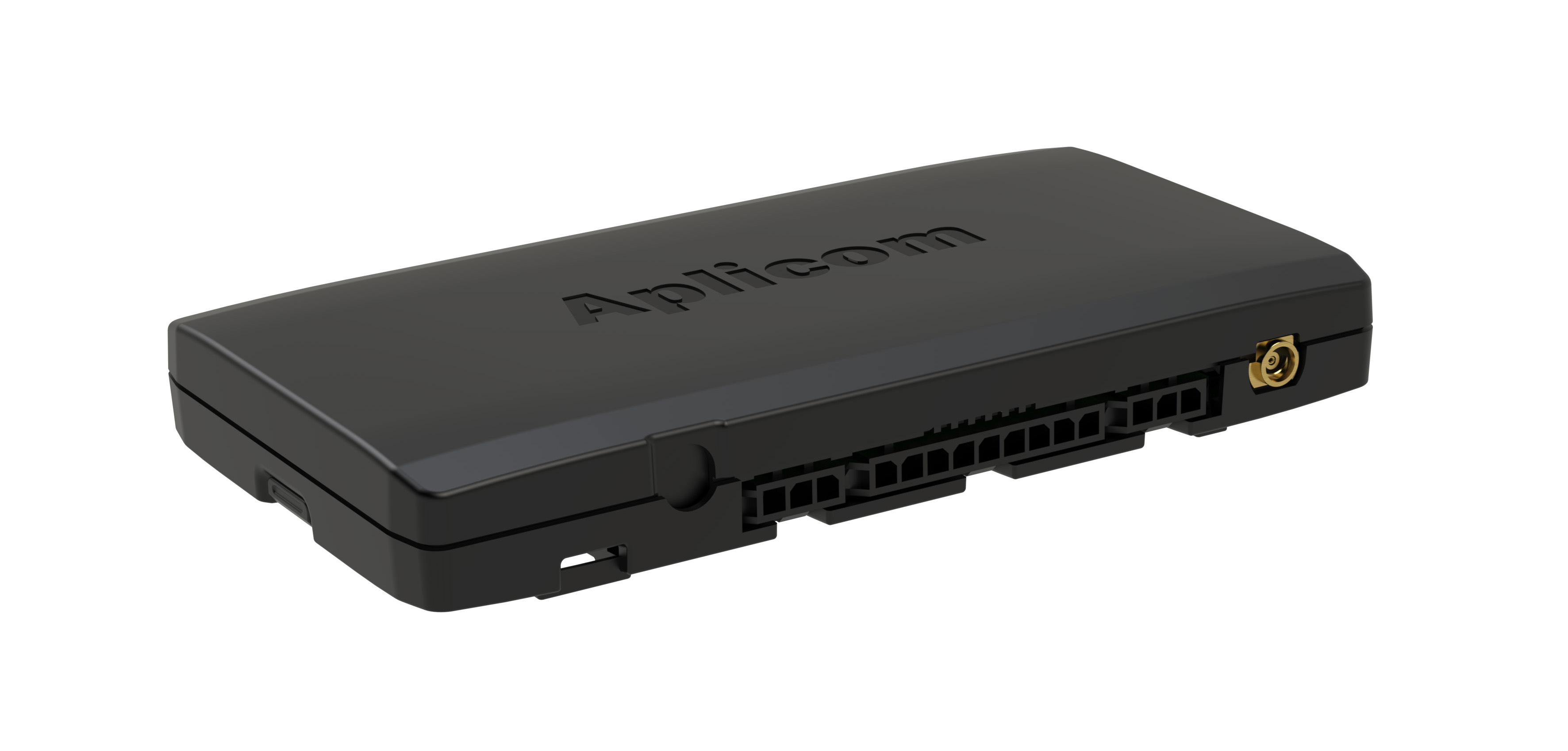 An advanced 3G unit
Aplicom A9 TRIX is an advanced 3G telematics unit with ready made software, configurations and the latest functionalities on the market. Not only does it have improved transfer speeds, but the unit is suitable in regions where GPRS network is not available or has a poor coverage. The unit is future proof in areas where the 2G network life cycle will last for only a few more years.
Benefits of 3G network support
Aplicom A9 TRIX automatically uses the best possible network that is available via GPRS, EDGE, UMTS or HSPA. The unit is capable of high data transfer rates with a downlink speed of up to 7.2 Mbps and an uplink speed of up to 5.7 Mbps. It has dedicated versions for both EU and US frequencies. The US version is suitable for use in North America and the EU version in the rest of the world. Due to a lack of network frequencies and a need for higher communication speed, many operators plan to close their support for 2/2.5G in the coming years. By supporting 3G, the A9 TRIX is future-proof also in this context.
Aplicom A9 TRIX meets many requirements
All the great Aplicom product features are included in this product: A-GPS and GPS/GLONASS positioning, extensive memory, high performance processing capacity and versatile interfaces, 3D acceleration sensor based wake-up, movement detection and driving style event reporting capability, efficient communication protocols to support accurate and reliable reporting to backend systems. A9 TRIX is an expandable and flexible unit with a wide range of customisable software functionalities for various end-user applications.
Over 20 years of experience as a global fleet management hardware provider
Proven firmware, including a real-time multi-tasking operating system, offers unique features and capabilities as well as superb reliability. All Aplicom products, including naturally also A9 TRIX, have gone through extensive tests for low and high temperatures, vibrations and other environmental conditions to withstand all sorts of demanding environments. Aplicom is known for providing long lasting product life cycles that range from 7 to 15 years.
Key features:
3G network support
CAN -interface with software options for CAN/FMS and CAN ID
K-line for real-time tachograph data (version A9 TRIX RDL)
Extensive memory capacity for smooth operation and to expand features
Highly reliable two-processor architecture
GPS/GLONASS positioning supported with A-GPS and Cell ID positioning
Internal GSM and GPS/GLONASS antennas
Back-up battery
3D Accelerometer based acceleration measurement, movement detection and wake-up
Serial port SW option
Unit features are expandable and have many available SW options; these can be updated later on by the Aplicom device OTA update service
Geofence support with different shapes for geofence definition (circle, box, polygon) and geofence in/out reporting